iPad 10.2 inch 8th Generation
Delightfully capable. Surprisingly affordable.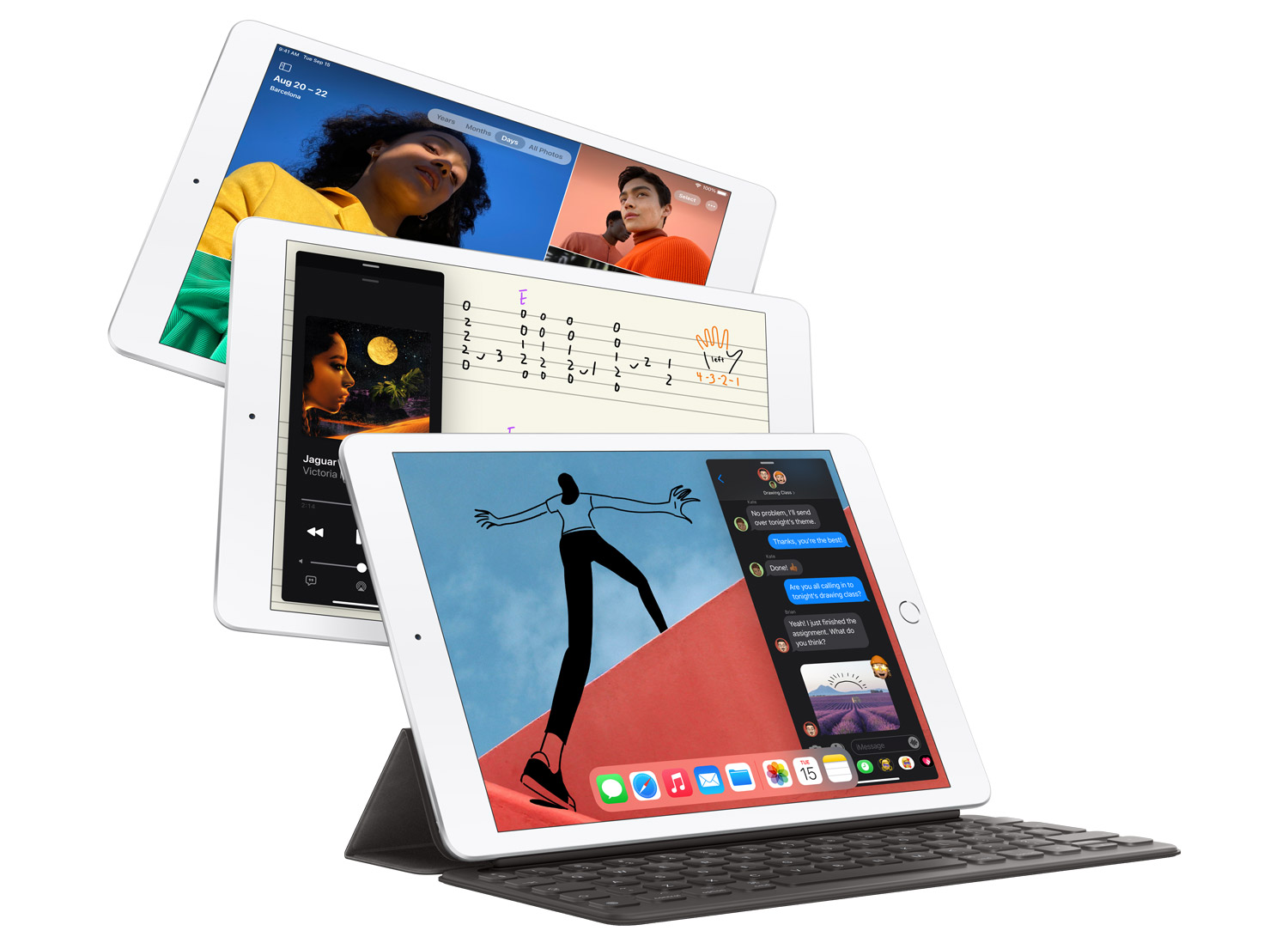 The new iPad combines tremendous capability with unmatched ease of use and versatility. With the powerful A12 Bionic chip, support for Apple Pencil and the Smart Keyboard, and the amazing new things you can do with iPadOS 14, now there's, even more, to love about iPad.
Kick some serious tasks.
With iPad, getting work done is all hustle and no hassle. Edit a document while researching something on the web and making a FaceTime call to a colleague at the same time. Attach a full‑size Smart Keyboard for comfortable typing. And for tasks that require more precision, support for a trackpad or mouse complements the familiar Multi‑Touch experience of iPad.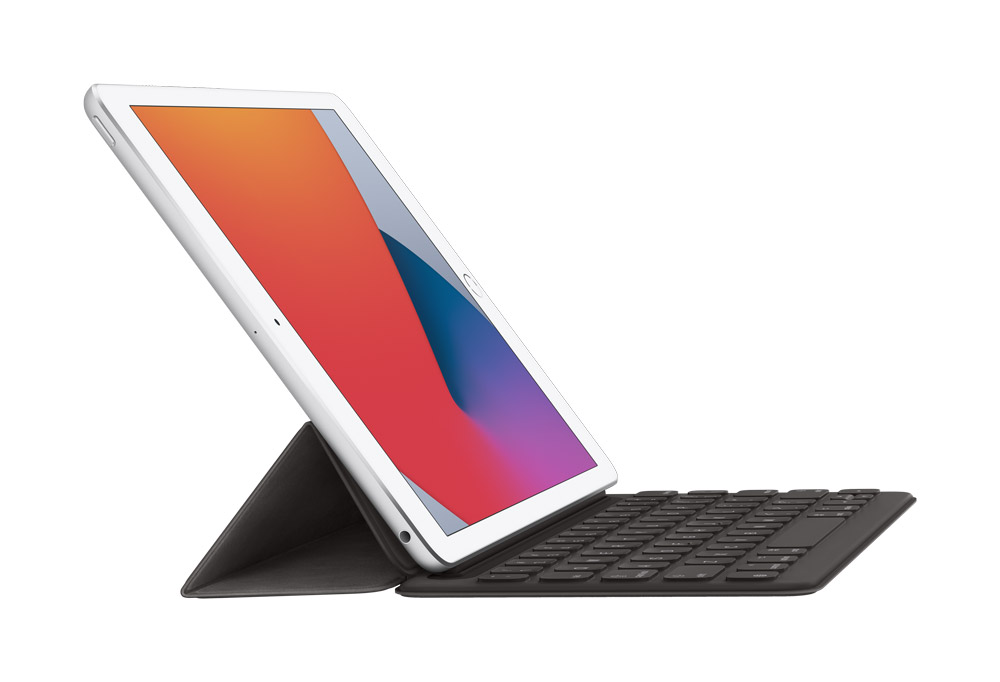 Take your to-do list to go.
With a thin and light design and fast Wi‑Fi and Gigabit‑class LTE, iPad is designed to go where your life goes. So you can browse the web, download books, and more, wherever you are. And with up to 10 hours of battery life, you can do it all on a single charge. It does pretty much everything but carry itself.
Jot 'til you drop
Paired with the power of iPadOS, Apple Pencil makes note‑taking with iPad a breeze. Do things like sign paperwork, mark up a document, or sketch out an idea. It feels as natural to use as a regular pencil, but with so much more capability.
Learn your lesson the fun way.
Let your curiosity run wild with iPad. The App Store is the best place to discover apps that let you get a leg up in geometry, learn a new language, and attend virtual classes. You can even use augmented reality to learn something exciting, like watching the history of spaceflight unfold in your living room or making characters from your favourite book literally leap off the page.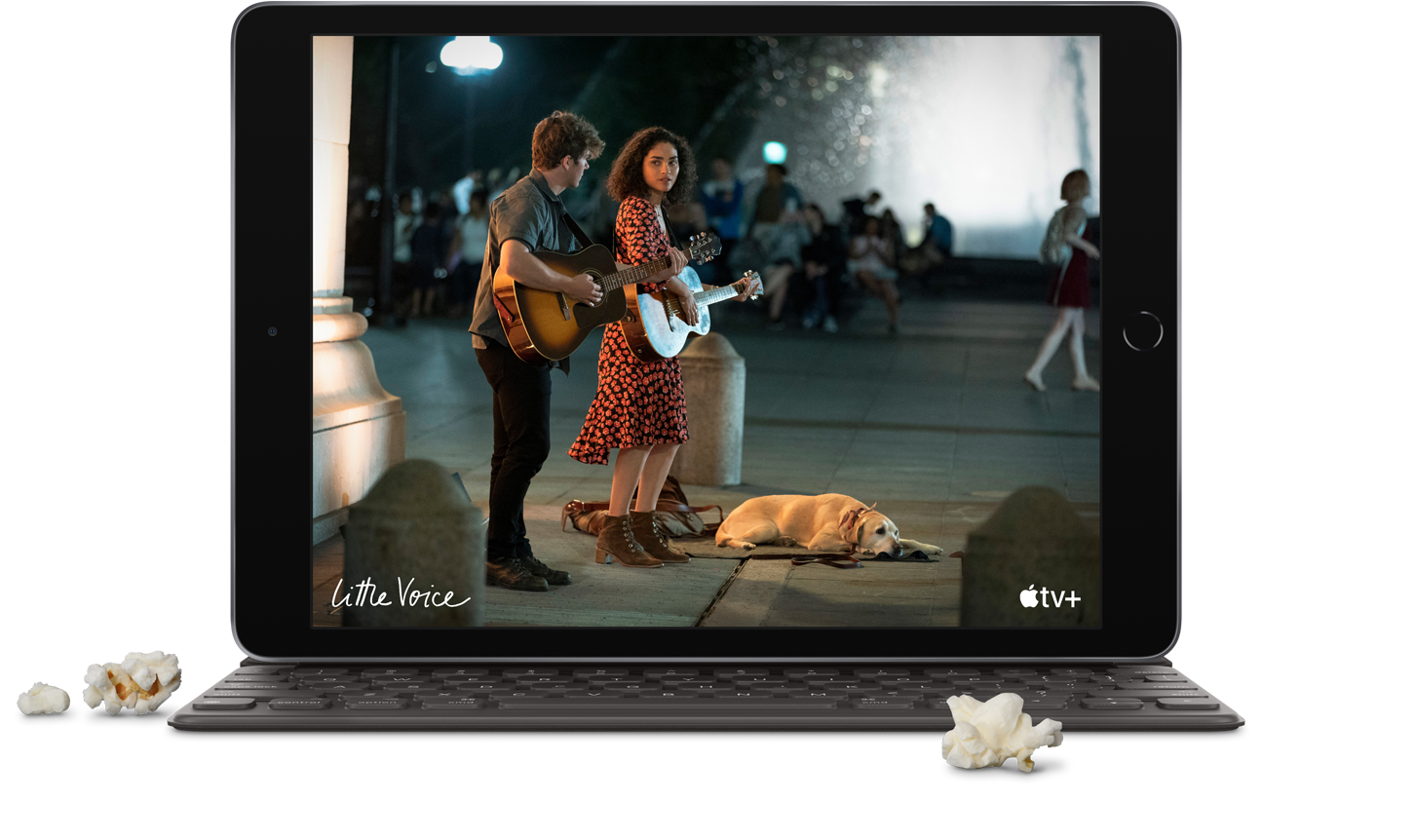 Your home theatre.
Home optional.
Everything you watch on iPad looks and sounds awesome, thanks to the 10.2‑inch Retina display and stereo system. With the Apple TV app, you'll have access to popular streaming services, must‑watch shows, and blockbuster movies. And when you buy a new iPad, it includes a year of Apple TV+, our streaming service featuring original shows and movies from the world's best storytellers.5 Now all you have to do is remember the popcorn.